James Lavadour - Walla Walla
Phone Interview by Anastasia Mejia Spring 2011    I had the privilege to interview self-taught painter James Lavadour. When viewing James Lavadour's paintings for the first time I was immediately drawn to their expressive vibrant colors and the gestural abstract landscapes which are inspired by the Blue Mountains surrounding his home in Eastern Oregon. I'm away from my home in the Columbia...
Rose Bean Simpson - Santa Clara Pueblo
Interview by Angie (Kichi) Collier Winter 2011 Rose Bean Simpson is a multi-media artist from Santa Clara Pueblo. I was immediately drawn to her work because of her diverse styles, including comic art, sculpture, music, and spray paint. After watching Artisode 1.3- KNME (Rose Bean Simpson) I knew right away that I wanted to interview her for this project. I felt very encouraged by her voice, and...
Lillian Pitt-Wak-amu' ...
Interviewed by Linda Meanus  Winter 2012 Linda Meanus: Where do you see your work fitting into the contemporary Native world as a nationally renowned sculptor and mixed media artist? Lillian Pitt:  Primarily a sculptor and mixed media artist, I am renowned for my extraordinary masks in various media (including astounding ones made of glass). My best known works are the series of portraits of...
Duane Slick - Meskwaki Nation / Ho-Chunk
Interviewed by Rebecca Leiv Winter 2012 Duane Slick, North American Palindrome with Portrait of Bull Ghost, 2003 Rebecca Leiv: I looked at your paintings for the Art in Embassies program. Please tell me what was involved in having your work chosen for display at an American Embassy?  Duane Slick: The work was initially chosen after being reproduced in a book titled, "The Telling of the...
Dana Claxton - Hunkpapa Lakota Sioux
Interviewed by Elizabeth Neal Winter 2012   Dana Claxton, a First Nations artist, was born in Yorkton in northeastern Saskatchewan, and incorporates themes from her Hunkpapa Lakota Sioux heritage into her film, performance art, and photography.  Her work explores ecological themes, ideas about beauty, spirituality, and the impact of colonialism on indigenous North Americans, the latter being...
Kathleen Ash-Milby -Navajo
Interviewed by Chela Perley Winter 2012   Kathleen Ash-Milby is an associate curator of contemporary Indigenous art at the National Museum of the American Indian – George Gustav Heye Center, Smithsonian Institution in New York City. She was born and raised in the Southwest. I chose Kathleen in part because I have been drawn for so many years to the Southwest and its rich cultural heritage. I was...
Paul Chaat Smith - Comanche
Interview by Eliza Gregory Winter 2012 Paul Chaat Smith is a Comanche author, essayist, and curator. His books and exhibitions focus on the contemporary landscape of American Indian politics and culture. As an Associate Curator at the Smithsonian's National Museum of the American Indian, his projects have included the NMAI's history gallery, performance artist James Luna's Emendatio at the 2005...
Sonya Kelliher-Combs - Iñupiaq, Athabascan
Interviewed by Chela Perley Winter 2012   Sonya Kelliher-Combs is a prolific artist that creates compelling and unique artwork. Her work stood out to me when I was looking in the HIDE: Skin As Material and Metaphor publication that was one of many books available to introduce us to contemporary indigenous artists and curators. As I was deciding which artist to choose, I visited Sonya's website and...
Ryan Rice - Mohawk
Interviewed by Elizabeth Neal Winter 2012   Ryan Rice, a Mohawk of Kahnawake, Quebec, is co-founder of both Nation to Nation, a First Nations art collective, and the Aboriginal Curatorial Collective. Though originally from Canada, he has curated exhibits in a variety of venues throughout North America and has been the Chief Curator at the Museum of Contemporary Native Arts at the Institute of...
2 tags
Daina Warren - Montana Cree
Interview by Sharita Towne Winter 2012 Daina Warren is a curator based in Winnipeg, Canada. She is currently Co- Director at Urban Shaman Gallery. One of the things that most struck me about Daina, and inspired me to reach out to her was the range of artists and shows she has put together, and her keen sense of description and introspection when delving into these works. Furthermore, she has...
2 tags
Dylan AT Miner - Métis
Interviewed by Prudence Hayes Winter 2012   Social justice activist with anarcho-punk twist, artist and professor, Dylan Miner knows what he's doing when it comes to making art with a message.  All aspects of his work, from conceptual design to carefully selected sustainable printing materials, reinforce his anti-colonial and anti-capitalist messages. Miners' artistic mediums range from sculptural...
Skawennati - Mohawk
Interview by Sharita Towne Winter 2012 Portrait by Alex Subrizzi Skawennati is an artist, independent curator, and Co-director at AbTeC (Aboriginal Territories in Cyberspace). It is her unique approach to storytelling, imagining the future, change, cultural richness, and growth that drew me to her work. Artistically speaking we can call Skawennati a "New Media Artist," yet there is much...
Joi Arcand - Plains Cree
Joi Arcand at Tombstone Territorial Park, Yukon Territory   Interview by Eliza Gregory Winter 2012   Joi Arcand has made some really exciting and incredible work recently about the disappearance of First Nations languages, and it was this project—Here On Future Earth—that first drew me to interviewing her. In the photographs that comprise the project, she has been able to layer subtle humor,...
Deana Dartt-Newton-...
Interview By Elayne Janiak Winter 2012   Dr. Dartt-Newton began her tenure as Curator of Native American Art with the Portland (Oregon) Art Museum on January 2, 2012.  She received her bachelors, masters and doctoral degrees in anthropology from the University of Oregon.  She previously served as Curator of Native American Ethnology at the University of Washington's Burke Museum of Natural...
2 tags
Da-ka-xeen Mehner - Tlingit/N'ishga
Interview by Catherine Cooper Winter 2011 Catherine Cooper: Your artwork sends very powerful messages. Examples I think of are Blood Work with the cutting of your multicolored beard and the photo 7/16th with your Native American identification information superimposed on a photo of your face. Also, the photos of you in the hanging cage in your early photography work engaged my mind with...
Art Art Zine - Female Artist! Run! →
The lovely Amelia Winger-Bearskin came to Portland, Oregon to check out the art happenings with the Social Practice conference Open Engagement. She also stopped by my (Wendy Red Star) studio for a little visit about the Contemporary North American Indigenous Artists blog.  Here is some more information about Art Art Zine. Art Art Zine is a female artist run publication dedicated to publishing...
Natalie M. Ball - Modoc/Klamath
Interview by Katie Zerzan Winter 2011 Untitled, 2009 Katie Zerzan: How long have you been making art? Has it always been something you wanted to pursue? Natalie M. Ball: I started painting when I was in undergraduate school at the University of Oregon. I was about 21 and had a young daughter when I entered college. I was majoring in Ethnic Studies and took a painting class as an...
Jaune Quick-to-See Smith - Salish/Kootenai
Interview by Shilo George Winter 2011 Jaune Quick-to-See Smith, Salish/Kootenai, French Cree, Shoshone, enrolled member of the Flathead Nation, born 1940 at the St. Ignatius Jesuit Mission on the Confederated Salish and Kootenai Reservation in Montana.  Jaune Quick-to-See Smith's artwork is multi-layered, complex, and deeply personal. The more time I spent looking at her work (which...
Sonny Assu - Laich-kwil-tach (Kwakwaka'wakw)
Phone Interview by Crystal Baxley Spring 2011 I had the opportunity to interview Sonny Assu, a Vancouver-based artist of Laich-kwil-tach (Kwakwaka'wakw) heritage. I was immediately attracted to the balance of criticality and humor that I saw in Sonny's work, especially the Breakfast Series and 1884/1951. In other works I identified traditional Northwest Coast formline influences mixed with...
2 tags
Tanis Maria S'eiltin - Tlingit
Interviewed by Caitlin Donald Spring 2010 Tanis S'eiltin's work emphasizes traditional Tlingit technique and material in which she utilizes to deliver uniquely contemporary and political forms. Her work begs for exploration through intricate, vivacious, and provocative design. It has been my privilege to interview Tanis about her work and artistic processes, her identity, and about creating...
2 tags
Erica Lord - Inupiaq / Athabaskan
Interview by Dasha Shleyeva March 2010 The idea of one's identity is a very complex thing. It not only changes constantly throughout our lives, but we also want to understand it, to know it, to explain it. It is one of the things I have been exploring within my art, poetry, writing and music ever since I can remember. When I first heard of Erica Lord's approach to exploring...
2 tags
Gail Tremblay - Iroquois / Micmac
Interview by Amanda Rhoads March 2010 Gail Tremblay is an artist with skills using a wide variety of materials to create art. At the Portland Art Museum, I stood with my class viewing the Native American galleries. My instructor Wendy Red Star mentioned that the film basket made by Gail Tremblay in one of the display cases was one of the few examples of contemporary Native art in that section....

2 tags
Amelia Winger-Bearskin - Seneca/Cayuga
Interview by Jong Seong Lee March 2010    Amelia Winger-Bearskin is a performance artist that I interviewed for this blog project. The first video I watched of Amelia's work was "State of Things" the language use and the change of her appearance in the video caught my attention, and that was why I wanted to interview her. In this interview, I ask Amelia Winger-Bearskin about her decisions...
3 tags
Jim Denomie - Ojibwe
Interview by Saamantha Lee March 2010 The reason I chose Jim Denomie as the artist for this blog was my emotional response to his paintings; I had a certain "de-ja-vu" feeling and remembered images from a dream I had several years ago, in which I saw painted horses and people moving about, so I wanted to pursue my dream, in a sense. Originally he focused on black and white photography and also...
2 tags
Marcus Amerman - Choctaw
Interview by Judy Fleming March 2010 I was drawn to Marcus Amerman's beadwork immediately. I was intrigued with his use of traditional technique in contemporary modes, addressing political and social issues regarding his Choctaw Nation heritage. While the objects themselves are deeply rooted in meaning, taken out of context they remain shockingly beautiful in both color and design. Along with...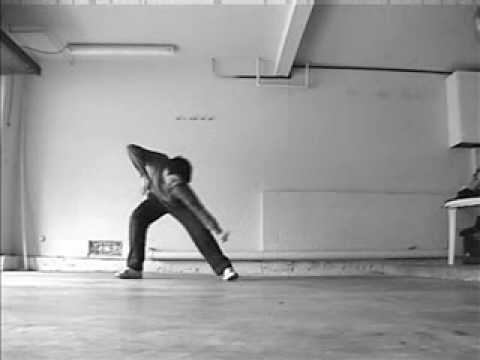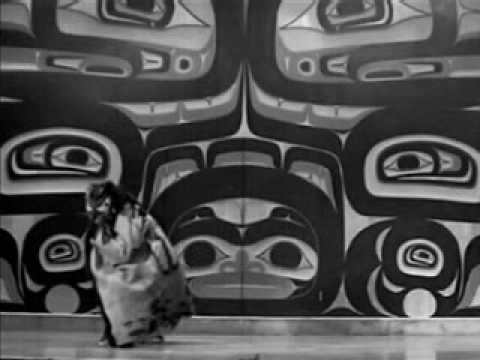 2 tags
Nicholas Galanin - Tlingit / Aleut
Interview by Ronald Egger March 2010 Ronald Egger: In your artist statement you say you have become impatient with the "Indian Art World." Can you describe what this world is and how you may or may not fit in? Image of Silver Hand Logo, a program designed to verify that the object is created by a native artist. The Silver Hand Program mission is to promote authentic Alaska Native art made...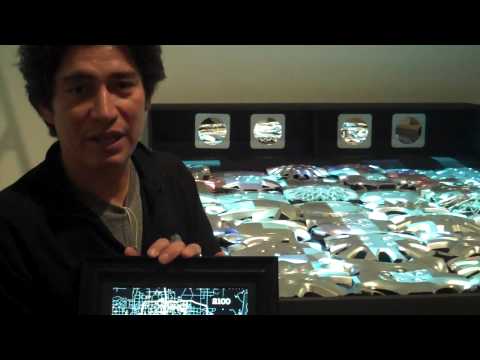 2 tags
Steven Yazzie - Navajo / Laguna Pueblo
Interview by Sarah Curtis March 2010     I have been living away from my desert home for about three years now. Though I've been immersed in lush, green, gorgeous Oregon working on my undergrad, I can feel my bones aching for smells, sites, sounds and the embraces I left behind in Phoenix. When I saw artist Steven Yazzie's  work the aching in my bones dulled and I felt comfort. I was able...

2 tags
Terrance Houle - Blackfoot / Ojibway
Interview by Ida Galash March 2010 When I saw my first Terrance Houle video I knew instantly that he was an artist unique in his field. As I watched the images unfold on the screen I wanted to know what was behind Houle's work. It had such an open and engaging feel to it, sincerity and a sense of urgency to tell a story. I was intrigued; his work left me thinking. It was an easy decision...
1 tag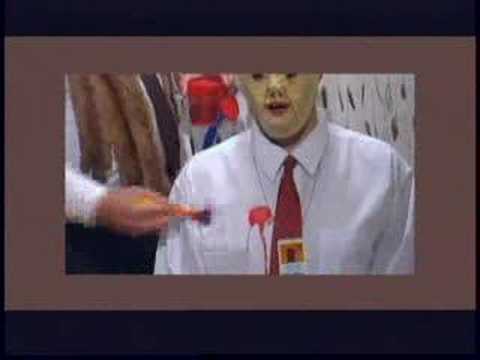 2 tags
John Feodorov - Navajo
Interview by Ana Briseno March 2010 John Feodorov is an artist, musician, and teacher born and raised in between Los Angeles and the 'White Horse' region of New Mexico. I had the privilege to interview John last month. We talked about responsibility, desperation, and funny art. 100% Hybrid #1 - Mixed media on paper, 50 " x 30 ", 2010 100% Hybrid #2 - Mixed media on paper,...
3 tags
Joe Feddersen - Colville Confederated Tribes
Interview by Katie Ross March 2010 Joe Feddersen is a multi-media artist who includes patterns from the past with modern-day patterns. He gets these patterns from the landscape around him, just like his ancestors did. The main difference between these landscape patterns is that they used to come from mountains and rivers, but now come from bricks and parking lots. Joe Feddersen makes his work...
2 tags
Jeffrey Gibson - Mississippi Band Choctaw /...
Interview by Ross Goodman March 2010 When I first viewed Jeffrey Gibson's work, I was instantly drawn to his brightly layered and dimensional paintings. Gibson's innovative approach to abstract art has allowed the New York artist to find his place in the contemporary art world. Monotype - 2008 Ross Goodman: Your resume is very extensive. I noticed that you have spent time living,...
2 tags
Marie Watt - Seneca
Interview by Monica Harris March 2010 Flag - 2004 I chose Marie Watt for this interview because her work is very versatile and unique. Marie Watt works in sculpture, printmaking, drawing, and installation which I found to be very inspiring. At the Portland Art Museum, I viewed a Marie Watt sculpture. The sculpture had a very strong presence and made me curious to learn more about her work. As...